Alesandro Mikele, kreativni direktor brenda Gucci, u svojim kolekcijama vrlo često spaja antiku sa savremenim modnim trendovima. Gucci cruise show 2020 održan je u rimskom muzeju Kapitolini, a revija je ispraćena u znaku rimskog i grčkog, antičkog nasleđa.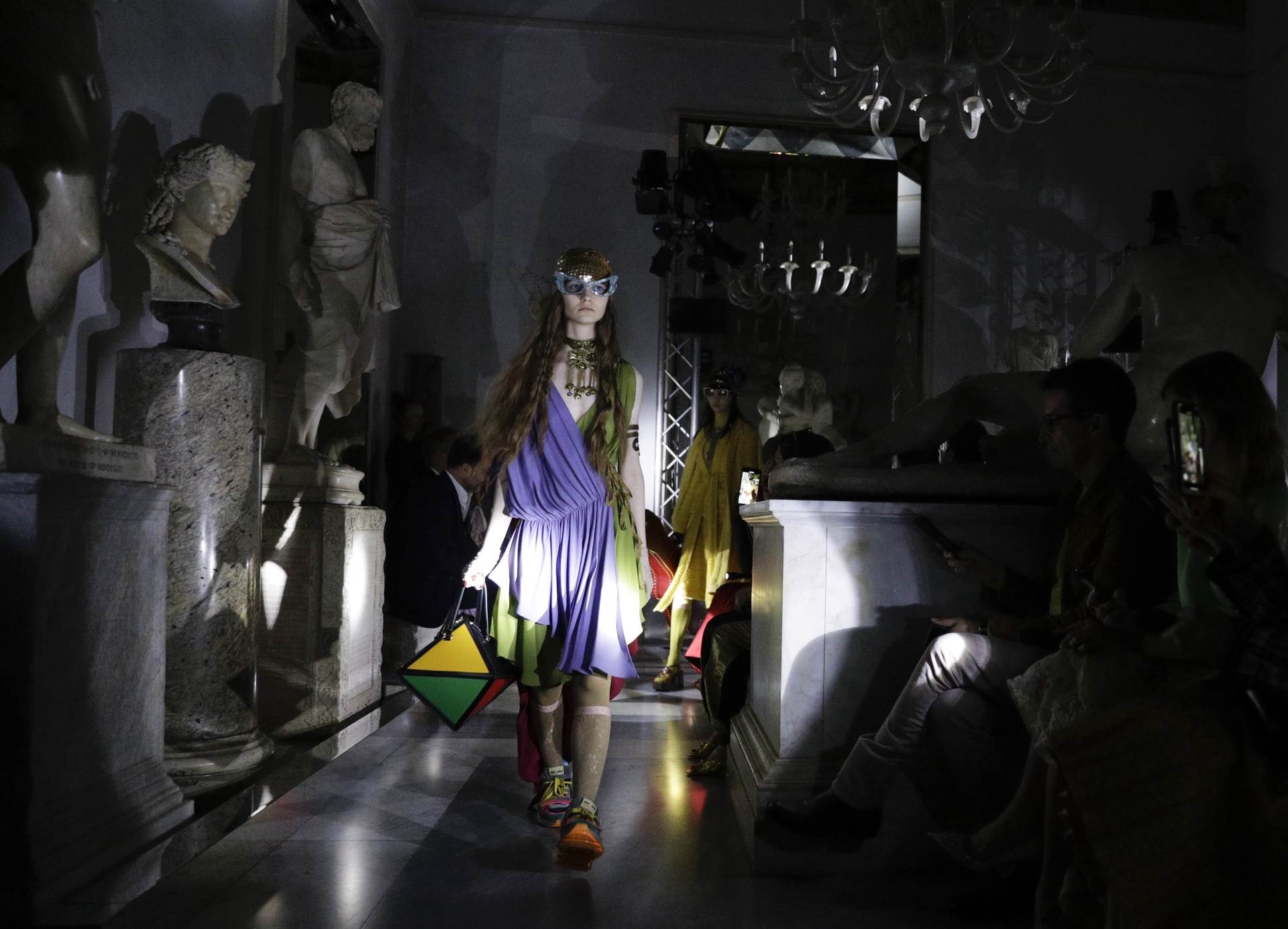 Muzej Kapitolini jedan je od najstarijih na svetu i zbog toga nosi epitet neizbrisive rimske tradicije. Alesandro Mikele provodio je svoju mladost u ovom muzeju i to je upravo jedan od razloga zašto je baš izabrao Kapitolini kao lokaciju za svoju Kruz kolekciju. Kao poziv na reviju, sve zvanice dobijale su antičku knjigu francuskog istoričara Pol Vejna sa citatom "jedino je paganska antika probudila želju u meni, jer to je bio prvobitan svet, koji je ukinut".
U svakom segmentu Kruz kolekcije možemo osetiti antičku modu. Dugački crveni ogrtači sa zlatnim porubom i lepršave haljine u roze-žutoj kombinaciji sa dubokim dekolteom evocirali su sećanje na antički period. Sa druge strane, na reviji je osvanuo i Mickey Mouse džemper, kao i blejzer sa "My Body My Choice" natpisom na poleđini, koji pruža podršku ženama i afirmativno gleda na pravo abortusa.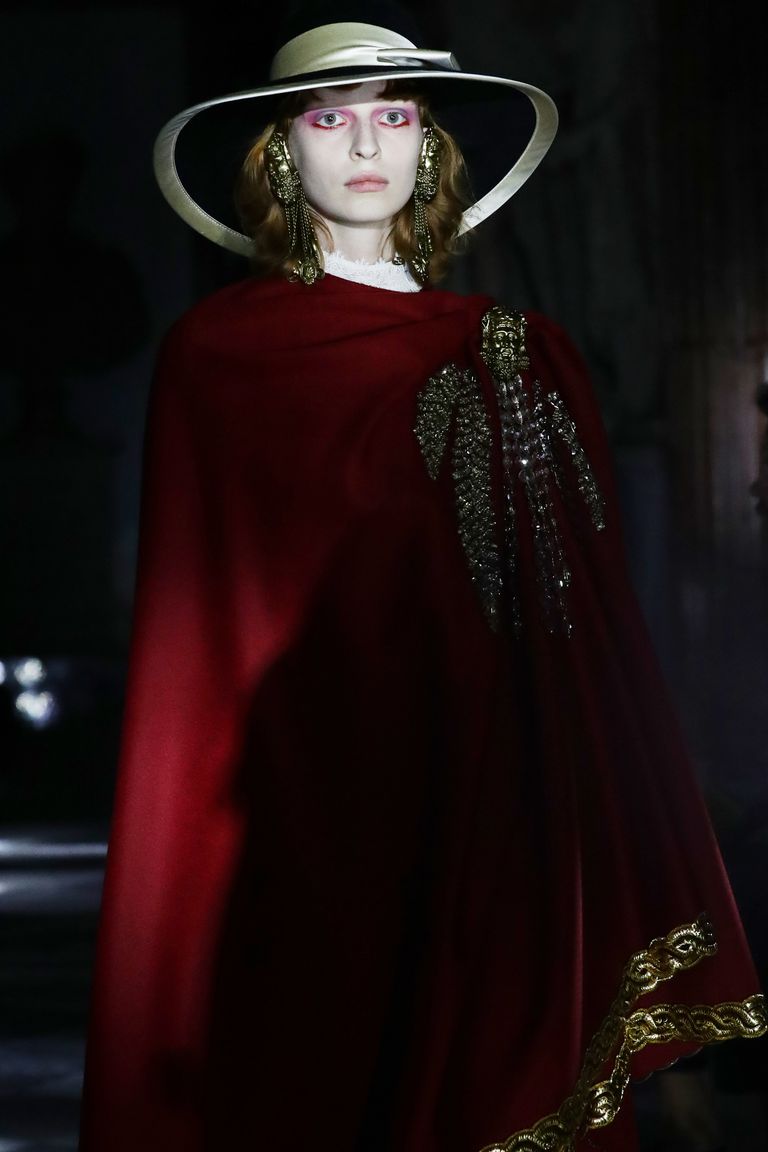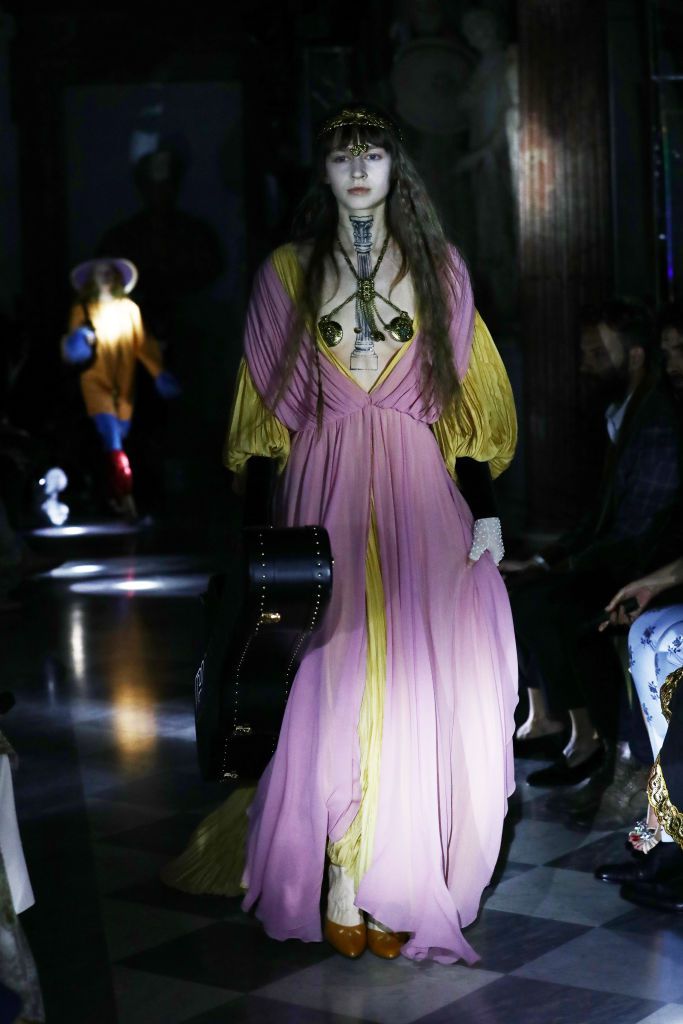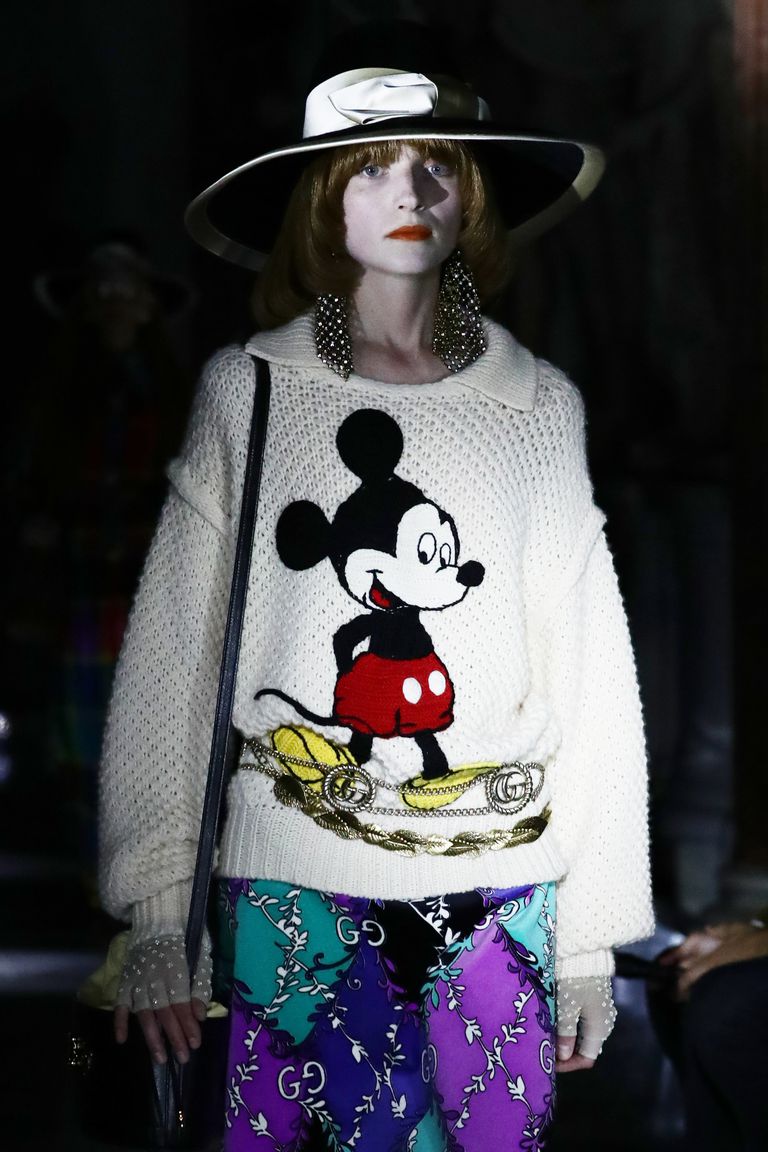 Datum legalizacije abortusa u Italiji (22.05.1978.), simbolično je istaknut na džemperu.
Posebnu pažnju privukla je bela haljina sa "uterus" pojasom ukrašenim cvetnim dezenom.
Na Gucci cruise show 2020 prisustvovale su brojne uticajne svetske ličnosti, poput Elton Džona, Zoe Saldana, A$AP Rocky, Selma Hajek, kej-pop pevača Kai i drugih.