Brend Nike sa capsule kolekcijom "Evolution of the Swoosh" stavio je svoj prepoznatljivi znak na pijedestal sportske industrije. Karolin Dejvidson, studentkinja grafičkog dizajna je 1971. kreirala glavno Nike obeležje. Tako nastaje legenda o Nikeovom logu, čija popularnost prkosi vremenu. I zaista, još od tada Swoosh gospodari sneaker scenom.
Prva kolekcija je na temu "Legend of Her", aludirajući na zlatni prsten sa ugraviranim dijamantom, koji je Fil Najt poklonio revolucionarnoj dizajnerki. Na poleđini je utisnuta jaka poruka uz reči "We named our shoes after a woman". "Legend of Her" debitovaće 21. novembra, kao prva u nizu.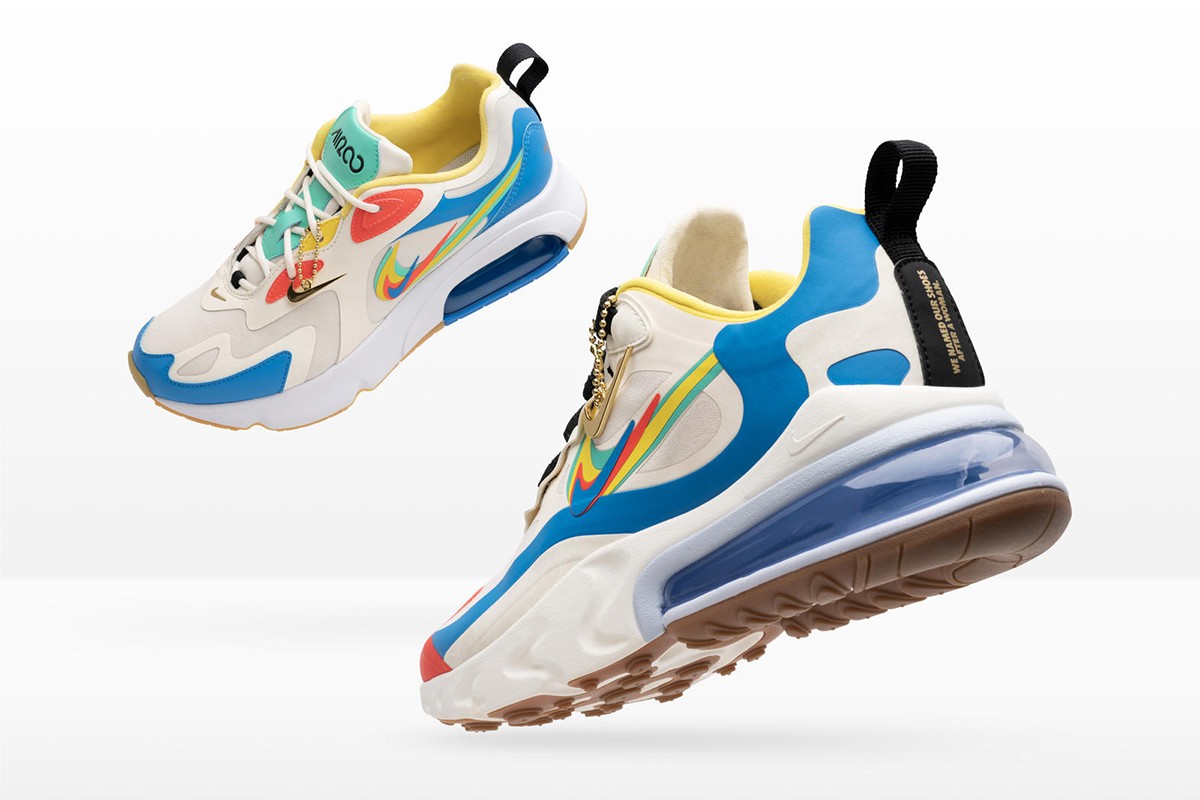 Sa drugom kolekcijom, Nike čvrsto dokazuje da je kids-friendly brend. Ekskluzivnu "Dunk it" seriju sačinjavaju Air Force 1 i Air Max modeli. Po motivu nostalgije za 90-im, retro vajb odiše zabavom i dobrim, starim vremenima. Pojedinačna "Dunk it" serija realizovaće se 27. novembra.
Širok asortiman: Air Max Plus, Air Force 1, React 270, Flight 89 i Air Max 1 modela, izgradio je sveobuhvatnu estetiku pod nazivom "Time Capsule". Swoosh znakovi su spojeni različitim bojama, a simbolika naziva kolekcije nam govori da Nike odoleva vremenu. Modeli izlaze 27. novembra.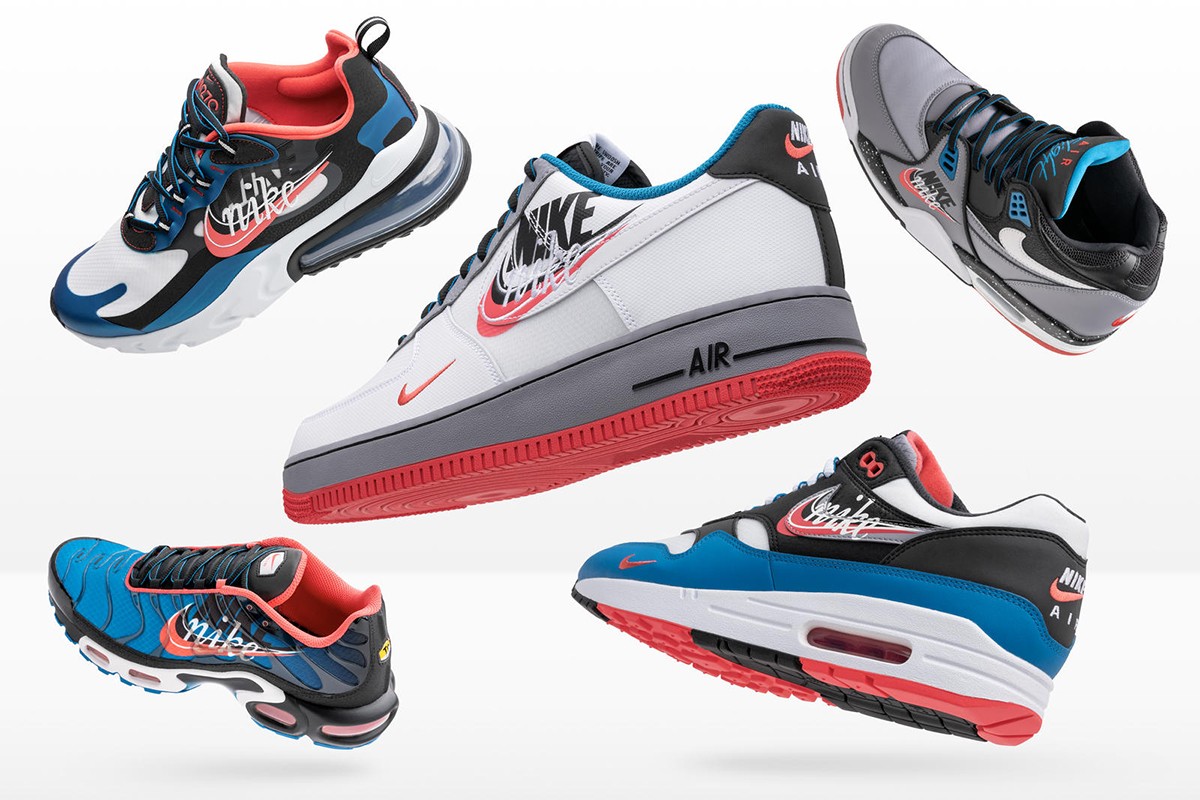 "Future Swoosh" serija pretenduje ka svetloj budućnosti. Air Force 1, 270 React, Air Max 1 i Air Max Plus su šabloni za nova, futuristička izdanja Nike simbola u narednim decenijama. Modeli će biti u prodaji od 20. decembra i namenjeni su muškoj populaciji.