Indie film Call Me By Your Name do danas nam je jedan od omiljenih filmova novijeg datuma čija je estetika odlična uvertira u toplo leto pred nama. Isti je širu javnost upoznao sa Timothéejem Chalametom, neverovatno talentovanim mladim glumcem koji je ubrzo postao miljenik publike, ali i kritike koja mu je prišila etiketu nadolazeće glumačke zvezde i novog predvodnika mlađe generacije glumaca u Hollywoodu.
Gledali smo ga u drugim odličnim filmskim ostvarenjima u godinama koje su usledile, ali posebno nas je razveselila vest da će ponovno sarađivati s rediteljem navedenog hita, Lucom Guadagninom.
Sad smo dobili i prvi pogled na film Bones and All!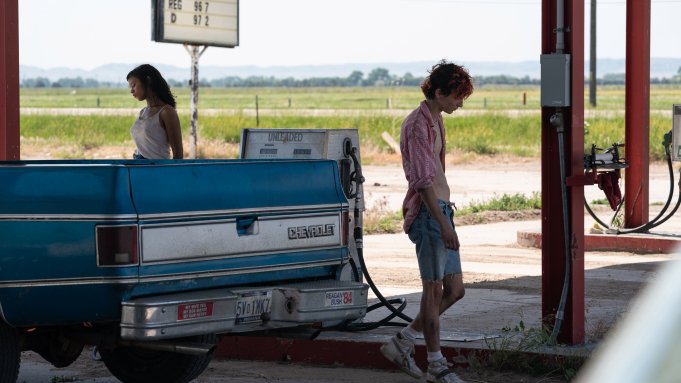 To je prvi Guadagninov film snimljen u SAD-u. Radnja prati mladu devojku (Taylor Russell) i mladića (Chalamet), oboje s margine društva, koji se upoznaju i odluče zajedno da proputuju kilometre i kilometre po Reganovoj Americi. Međutim, uprkos svim pokušajima, ne mogu da pobegnu od prošlosti, piše Deadline. Prvu fotku iz filma objavila je na Instagramu italijanska produkcijska kuća The Apartment Pictures koja radi na produkciji filma.
U filmu glume i Mark Rylance, Andre Holland, Chloe Sevigny, Michael Stuhlbarg i Jessica Harper. Još uvek nema zvaničnog datuma premijere, ali ne sumnjamo da ćemo pohrliti u bioskope jednom kad film napokon izađe.